#cancerawarenessmonth
Labyrinth
(from "Broken Things and other tales" publ. Hedgehog Poetry Press 2020)
At the beating heart
of the hospital
the labyrinth path pulses
only to you
with small steps
with wide eyes
Corridor clattering
rattling
a parallel universe
of life
wide purpose
small routines
In here
we are held
by the holding of your hand
the circling world fades
in the small space
outside wide time
We are at the heart
of the labyrinth
and we are stilled
the wide world retreats
and we become small together
here I stay
and then
you go
-Vicky Allen
Glove
Gloved hands against the glass
the same hands Marigolded cleaned the dishes,
dusted the house, shined windows with newspaper and vinegar,
each task done to perfection, pride in work,
a life of love hands that cuddled me,
the breath of my life from the bed I watch helpless,
breathless brittle and broken as they wheel me to ICU.
I wish
I wish
I wish
I could touch that hand once more.
-Leela Soma
Colour Palette
Post-box red,
scarlet rage, angry heart, bright red eyes.
Hatred spewing, sobs as one is left bereft, alone.
Pearl white iridescent,
oyster perfect, ocean foam.
Clean slate, new life, new loves, a bouquet of white roses.
Terracotta, amber,
coloured bronze with emotion
calligraphy of love words on bow-tied browned letters.
Cerulean blue,
age spots veined hands, grasping for breath,
the blue,
blue inside of the cancered breast.
Coffined in oak.
-Leela Soma
The waiting room
Though you do not see me,
I've been by your side,
leaving home the moment
you phoned.
I've been sitting here,
tethered to time
by a clear plastic line,
each tear-drop second
hanging, hanging,
before it drips,
draining minutes
into hours and days.
I've left tomorrow
kicking its heels outside,
though I told it
not to wait.
I've watched you usher
Silence in,
who has no cotton-wool
words to wrap you in;
no sentiments
to treat your fears
that swell and spread
unseen, unchecked.
They call your name.
You do not take my hand;
you walk in on your own,
not looking back.
-Nigel Kent (first published by Impspired.)
Aftershock
I came to see her immediately
hurrying through the deserted lounge,
its landscapes hanging askew,
as if knocked off balance by the aftershock.
I found her in the kitchen:
breakfast abandoned,
minutes dripping away,
tremors still pulsing in her face.
Our conversation scrambled
uneasily over the day's events
and I reached out to steady her,
as certainties slipped beneath her feet,
feeling for her hands
that shredded the letter,
its pieces falling to the floor,
like flakes of bone.
-Nigel Kent (first published in 'Impspired')
After the all-clear
When doctors declared him all clear
there was no dancing in the streets,
no confetti cannon fired in celebration,
no bunting strung across the street.
Instead he retreated to his sickbed
in the blacked-out room,
unable to blink away the darkness
that made shadows of the light.
Though they'd armed him with statistics,
and said that he'd be fine,
he couldn't find the strength
to make a truce with peace.
For hours he'd hide
behind the bathroom door
checking, checking, checking
for the enemy within
and at night he'd lie awake,
waiting, waiting, waiting;
surrendered to the certainty
that the attack would soon resume.
His body had betrayed him,
threatened him with death,
and now the sounds of sirens
would never leave his head.
-Nigel Kent.
Spinning
I pedal, as if pursued,
pulling on the handlebars
to hasten the pace.
One more push to
slow the flow of time.
One more push
to waken wasted
thigh and calf.
One more push to
make days brake.
One more push to
feel the embers
burn in ashen cheeks.
One more push to
to stop the seconds
on the clock
One more push to
leave the talk
of tests and treatments
in my wake.
One more push
until the stopwatch
tells me
time is up.
-Nigel Kent
Spinning
I pedal, as if pursued,
pulling on the handlebars
to hasten the pace.
One more push to
slow the flow of time.
One more push
to waken wasted
thigh and calf.
One more push to
make days brake.
One more push to
feel the embers
burn in ashen cheeks.
One more push to
to stop the seconds
on the clock
One more push to
leave the talk
of tests and treatments
in my wake.
One more push
until the stopwatch
tells me
time is up.
-Nigel Kent
Ring the Bell
There's this tradition,
to signify the end of treatment,
to mark the new you,
to ring in the new year:
to ring the bell,
Ring the all-clear.
"It's not for me", I say.
"There's others in this day unit
who may never get a chance,
and as much as they might be happy
that the man with the headphones
has finished his chemotherapy,
The ringing may just break their hearts,
as mine would if I heard that sound."
But I live in fear that if I ring it,
if I do a little speech
and take some photos,
that the cancer will come back.
Then I'll have done this to myself:
gloating that I had it beaten,
when it was still skulking in the dark,
a wounded tiger, regaining its strength.
-Jamie Woods (commended in the Hippocrates Prize for Poetry and Medicine 2021)
www.jamiewoods77.com
-Tim Fellows
-Matthew M. C. Smith (First published in Heroin_Chic_Mag Feb 21 edition: http://heroinchic.weebly.com/blog/poetry-by-matthew-m-c-smith )
-Z. D. Dicks
Thank You 'Love'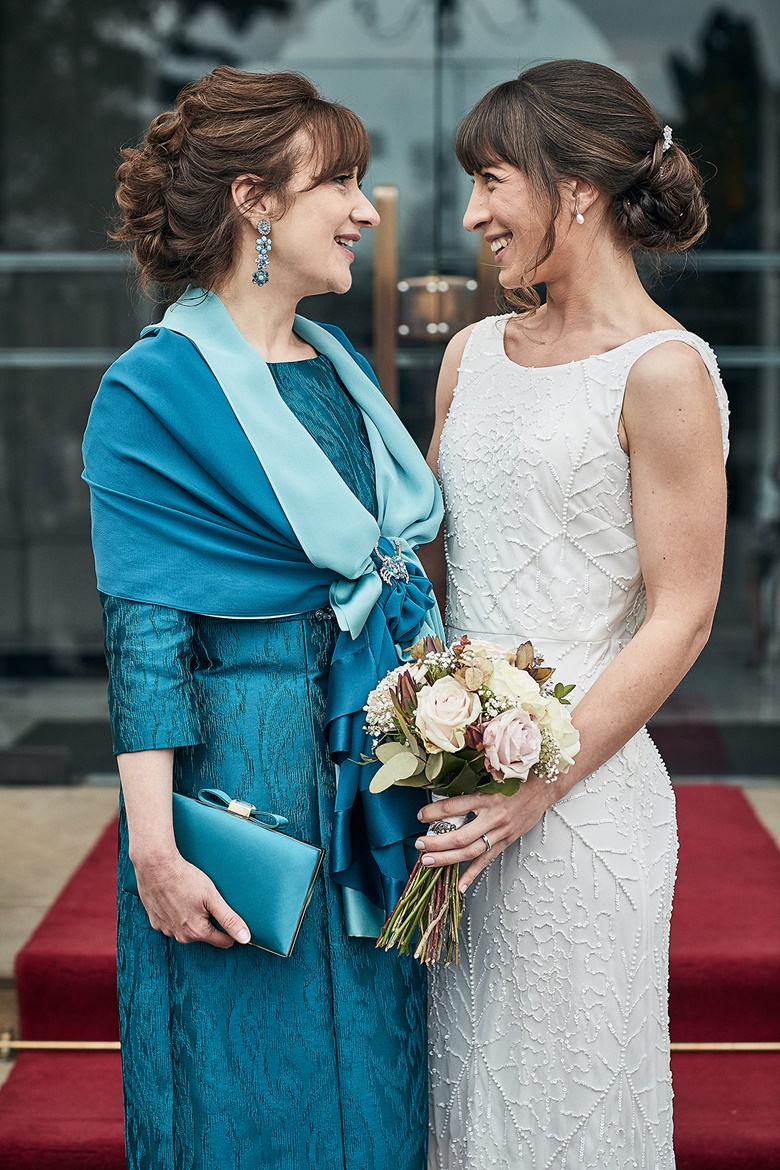 I watched my daughter walk down the aisle to marry her Italian boyfriend. There was a time when I seriously doubted if I would be present for such an important event or even live to see any of my three children become adults.
In 2004 my children were young teenagers and life was busy. I was teaching English in Italy, which was exhausting, poorly paid and frustrating but I loved it. Everything in my life appeared to be going well and in fact I felt extremely healthy and content.
I was saying goodbye to a class of Italian adult students of English on 29th July 2004 as it was the last lesson before the summer recess. I was mildly worried about the lump I had just discovered that morning after showering. I assumed it was a cyst as it was quite hard. Its discovery was an accident and a total shock. I am ashamed to say I never checked my breasts previously for lumps. I do now.
A week later a mammogram showed very clearly there was a tumour and a biopsy confirmed that it was cancerous. I was also told firmly that there was no time to waste. I was in the operating theatre before the month was out because at the rate the tumour was growing it was reckoned any later would be too late..
When I noticed my daughter's radiant expression as she said 'I do' I remembered how I desperately 'prayed' to be present on future wedding days (should any of the children decide to get married.)
I felt so totally calm and present as I watched her smile and then found myself recalling the 'third person' moment, when as I sat in bewilderment in the surgeon's office, I left my body behind. The moment I was told I had breast cancer it felt like the surgeon was talking to someone else. I almost looked over my shoulder in fact.
On the way home as the shock subsided my mind started to question.. 'What have I done to deserve this?' I felt punished; Had I eaten the wrong things? I should have exercised more. Had I been exposed to radiation? Was it stress? I'd had quite a lot of that over the years for one reason or another. The pointless questions just went on on and on.
Then a sense of inner peace overwhelmed me and I felt my heart open, as if a ray of light had entered it from a place unseen. This sounds bizarre I know but this experience gave me the strength to face the fear.
I decided to place my fate in unseen but trusted hands. If my time was up I would accept it as bravely as I could. I wasn't afraid of death as I have always believed that nothing and no one ever truly 'dies' but just takes another form.
Death is part of life. There is surely much more to the mysterious workings of the universe than our limited human brains could ever comprehend. I wasn't afraid for myself but for those I loved.
So I unburdened my worries for them in an internally expressed plea to the force which is responsible for the endless cycle of birth and death. I have never given it a name when I have addressed it as such. 'Love' will do for want of a better word. I asked as humbly as I could manage for help. It went something like this, as I recall:
"I place myself in Your hands. If You feel I serve no further purpose here upon this earth, then I will gladly go, but I would really love the opportunity to accompany my children as they navigate their journey into adulthood. I love them with all my heart and soul. My husband is my true love, my once in a lifetime soul mate. I have so much love still to give, not only to my family but to the world. I want to make a difference in whatever way I possibly can. I would be grateful for the chance to live still, to be of use but if I am no longer needed here, if my work is done then I accept I have to leave for a journey I must make alone."
I know this may seem really strange to some but it's just the way I am and I was prepared to accept whatever would happen.
I did my best not to let the children see how hard the effects of the subsequent chemotherapy was upon my body. My gums bled even after gentle brushing and my scalp was so sensitive after the second round of chemo that I couldn't physically stand the sensation of hair on my head. When it started to shed upon my pillow in clumps I asked my hairdresser to shave it all off and wore a fetching little cap.
I have so many people to thank and I do so with every fibre of my being on a daily basis but I am especially grateful, to 'Love.'
In those days chemo was a lot more severe than it is now and I thought I wouldn't be able to continue once cycle 5 came around.
But after six months of intense therapy and six weeks of radiotherapy I began to slowly get my energy back. My body had been so blasted that most days I could barely eat or walk. I lost a huge amount of weight and had to use a stick at first to help me walk in the early weeks. Five years of taking Tamoxifen followed and yearly mammograms and post cancer check ups, for which I am hugely grateful.
My husband and children were courageous throughout but I know they suffered deep down. I was determined not to add to their stress or whinge when I was in pain as I didn't want them to worry. I had been given this chance to fight so I made friends with my juicer, maintained my sense of humour (which has always got me through most things) and lived each day with a sense of positivity and gratitude.
I still live in this spirit. Never a day goes by when I don't say a silent 'thank you' for this gift we call life. I have been blessed to witness my two daughters and son grow into beautiful, intelligent, open hearted young adults. They each have a social conscience and great sense of humour. I am incredibly proud of their academic achievements but much more of who they are as people.
When my daughter beamed at me as she walked back down the aisle as a married woman my heart leapt up inside my chest – so very near to the breast that I miraculously did not lose. I had been granted my deepest wish. I was a Mother of The Bride and present at my own daughter's wedding.
I have so many people to thank and I do so with every fibre of my being on a daily basis but I am especially grateful, to 'Love.'
-Diane Rossi (https://ko-fi.com/post/Thank-You-Love-J3J05GGFL)
To Watch Athletics With My Mam
sit on her soft bed, rest an arm
on a spare pillow. Mam's pillows
stack behind her as we watch a
tv placed where her dress mirror stood.
Once she cried as her hair fell out.
She cried as she gained each pound weight
because she takes the chemicals
to stop her dying, stop the spread.
Together we watch lithe bodies,
sharp muscle tone dash for the end.
Once she was 'petite', now Mam's fat
jowls, bingo wings slop on the bed.
Chemotherapy means she does
not like reflective surfaces.
All house mirrors have been removed.
Her home is spotless, a show home.
Every day we polish, scrub,
vacuum, she wants it welcoming.
She nods off half way through the
100 metres, I soft clap
the winner as she would have done.
She looks forward to Oakwell match,
a new fan of Barnsley FC.
She will sit in her hired wheelchair
yell and clap at their confidence,
vitality, their will to win.
I never go as I don't like
football, regret my selfishness
and time not enjoying her life.
I remember good times, and smile
at her laughter, gleam in her eyes
when she sees another winner
dash over the race finish line.
Note: Mum died of cancer in 1997
-Paul Brookes
Bios and links
-Z. D. Dicks
is a Gloucestershire Poet Laureate and widely published in respected journals.
-Jamie Woods
is a writer from South Wales, and has had short stories published in Evergreen Review, The First Line and Smoke.
He has an MA in Creative Writing from Cardiff University. He previously attended Swansea University, where he read the NME and Melody Maker, and then at the Open University, where he studied Literature.
He has been known to obsessively collect records, books, and random pieces of plastic tat priceless sentimental limited edition items.